Margaret
Admin 2 months ago
Thank you for joining to receive my weekly "Greatness By God's Design Messages." You don't need to join to read the messages. If you wish to post, go to the Greatness By God's Design Group. Click on the "Groups Menu" and choose that group from the drop-down menu. Click on the red button at the right of the header to join. Once you have filled out the form, double click on the join button and you'll be able to post.
Once you join, you can automatically join the other groups by clicking on their join buttons within the header at lower right.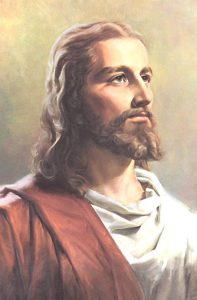 Margaret
Admin 22 days ago
"Greatness By God's Design Messages"
Message 23: LET GOD DIRECT YOUR PATH DAILY
Proverbs 3:5-6,
5. "Trust in the Lord with all thine heart; and lean not unto thine own understanding.
6. In all thy ways acknowledge him, and he shall direct thy paths."
As you seek to honor and follow God's word each day, remember that He promises to guide and protect you with His unfailing love and truth. Draw inspiration from verses like Joshua 1:8, which reminds us to meditate on His teachings and obey them continually, and Proverbs 3:5-6, which calls us to trust in the Lord with all our hearts and acknowledge Him in all our ways.
Affirm The Following Personalized Statement:
I am filled with gratitude for God's infinite love and wisdom, which guides me on my journey of faith. I honor His word by seeking to understand it and live it out every day, knowing that obedience brings blessings and peace. With His help, I will strive to be a light in the world, sharing His love and truth through my actions and my words. May my heart always be open to His Spirit, and may my life be a testament to His grace. Amen.

Margaret
Admin 1 month ago
"Greatness By God's Design Messages"
Message 22: YOU ARE COMPLETE IN CHRIST!
As believers in Christ, we stand firm in the knowledge that we are complete in Him. Colossians 2:10 reminds us that we lack nothing when we are rooted in the foundation of faith.
When we face challenges or doubts, it can be easy to forget this truth. But when we take time to meditate on His Word and remember His promises, we are able to find the strength to press on.
In Him, we have the power to overcome any obstacle that may come our way. Whether it's fear, doubt, or uncertainty, we can trust that He has already overcome the world and that we are more than conquerors through Him.
With every step we take, we can walk confidently, knowing that we are not alone. He is with us, guiding us and providing for us every step of the way.
So let us embrace Colossians 2:10 and fix our eyes on the Author and Finisher of our faith. Let us find joy in knowing that we are complete in Him, and that nothing can ever separate us from His love.
May our hearts be filled with the peace that surpasses all understanding, and may we live each day with purpose and intention, knowing that we are called to be a light in this world.
For with God, all things are possible, and we can do all things through Christ who strengthens us.
Affirm: I am rooted in the Word of God, and therefore in the foundation of Godly faith. Therefore, I lack nothing and I can do all things in Christ.

Margaret
Admin 2 months ago
"Greatness By God's Design Messages"
Message 21: GOD WILL NEVER LEAVE YOU
Sometimes Christians can feel disconnected from God. When we do, it's important to draw close to God right away before we begin to fall away from our faith. Jeremiah 29:12-13 gives us God's instructions to do this.
"12. Then shall ye call upon me, and ye shall go and pray unto me, and I will hearken unto you. 13. And ye shall seek me, and find me, when ye shall search for me with all your heart."
Seek the Lord with all your heart and He will find you. Call upon Him and pray, and you will feel His presence. He knows that we all have problems that can leave us sad or brokenhearted.
Psalm 34:18 says,
"The Lord is close to the brokenhearted and saves those who are crushed in spirit."
Don't remain distant from God. You are as far away from Him as your heart has allowed.
Affirm the following truth: "I am loved and accepted by God, and He is always there to comfort me and renew my strength."

Margaret
Admin 2 months ago
"Greatness By God's Design Messages"
Message 20: AFFIRM TO TAKE ACTION WITH GOD'S WORD
James 1:22, "But be ye doers of the word, and not hearers only, deceiving your own selves."

"As I read James 1:22, I am reminded that faith without works is dead. Therefore, I affirm that I will take action today towards aligning my actions with my beliefs. With every step I take, I am guided by the wisdom of the Holy Spirit, and my commitment to doing what I believe to be right, true, and just according to God's Word without unwavering. By aligning my actions with my beliefs, I believe that I will experience a deep sense of fulfillment, purpose, and joy that knows no bounds. I will go out and make a positive impact in the world daily. I praise you Heavenly Father in Christ Jesus!"